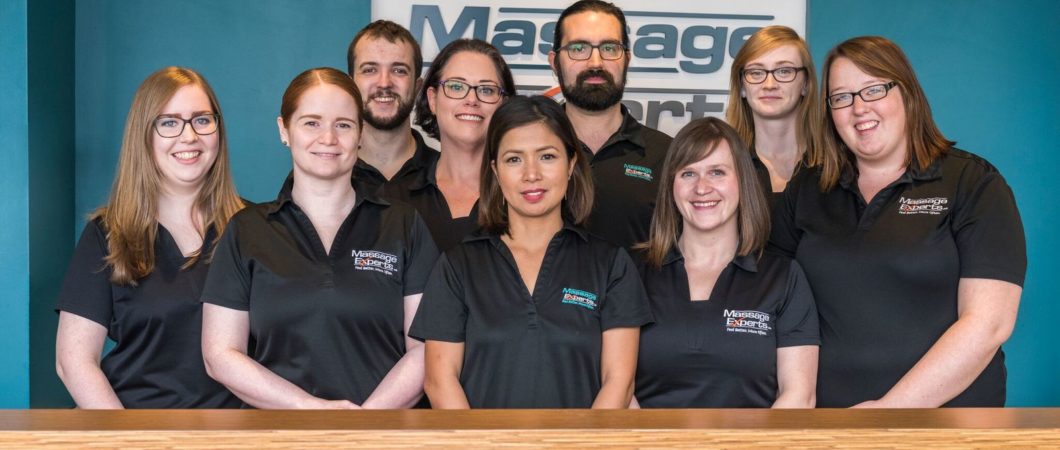 Massage therapy is an ancient form of healing that dates back to 2,700 B.C.E/ 4,700 years ago. Massage is the manipulation of soft tissues and joints in the body, which helps aid in the healing process.
Techniques
Massage therapy contains a variety of techniques; for example, effleurage. Massage therapists perform this by warming up the tissues before treatment using light, broad strokes. In contrast, petrissage is a deeper, faster kneading technique that the RMT will use to get into the deeper muscle layers to help alleviate pain. Also, there are connective tissues surrounding your muscles called "fascia". Fascia is a band or sheet of connective tissue, which surrounds all of the bones, muscles, nerves, and organs of the body. Your therapist will also use advanced techniques such as myofascial release to focus on reducing muscle pain and tension. This is by stretching and torquing the affected fascial layers.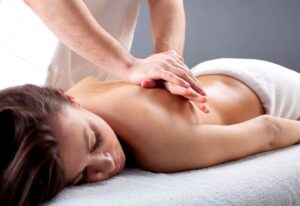 Therapists apply these techniques by using their hands, fingers, and forearms.  Furthermore, it is important that you follow the home care that is directed by the therapist following a treatment. Because, whether you're needing to ice, heat, stretch, or strengthen a muscle it can take longer to see results if the client is not willing to do the extra work.
Why do YOU need massage therapy?
You can experience the many benefits of massage by receiving one on a monthly basis, whether it's for relaxation or a therapeutic purpose. One of the main purposes of massage is to treat pain and manage stress. Headaches, anxiety, sleep patterns, digestive problems, muscle strain/sprains, torticollis and more, are aided through massage therapy. Therefore, you will notice an alteration in your mood, posture and overall health by coming in frequently for a massage.
Many other benefits include:
Alleviates muscle pain
Increases muscle flexibility
Improves sleep quality
Improves circulation
Lowers blood pressure
Helps improve digestion
Encourages lymphatic flow
Decreases symptoms of anxiety/depression
Boosts immune function
Reduces headaches
Increases range of motion
Maintains soft tissue health
Let one of our highly skilled Registered Massage Therapists help find the root of your pain by assessing you, performing a treatment and providing you the home care suited to meet your specific goals and needs in order to speed up your recovery.
To book a massage with Mohammed at Massage Experts St. Albert, click here.
To book a massage therapy session at any of our other locations, click here.
Thank you for visiting the Feel Better Blog. Blogs and videos showcased within this page have been written by your local Massage Experts team members, who have made reasonable efforts to present accurate information. Massage Experts Franchising Ltd. and its affiliates cannot be responsible for any of the results experienced from following the information provided. This information is not medical advice and hence should be treated as being for "informational purposes only". Any statements or claims made on these blogs reflect the individual author's opinions and do not represent the specific views or policies of Massage Experts Franchising Ltd. and its affiliated locations. If you have any questions regarding your specific condition please book a visit with your local Massage Experts team or contact your family physician.