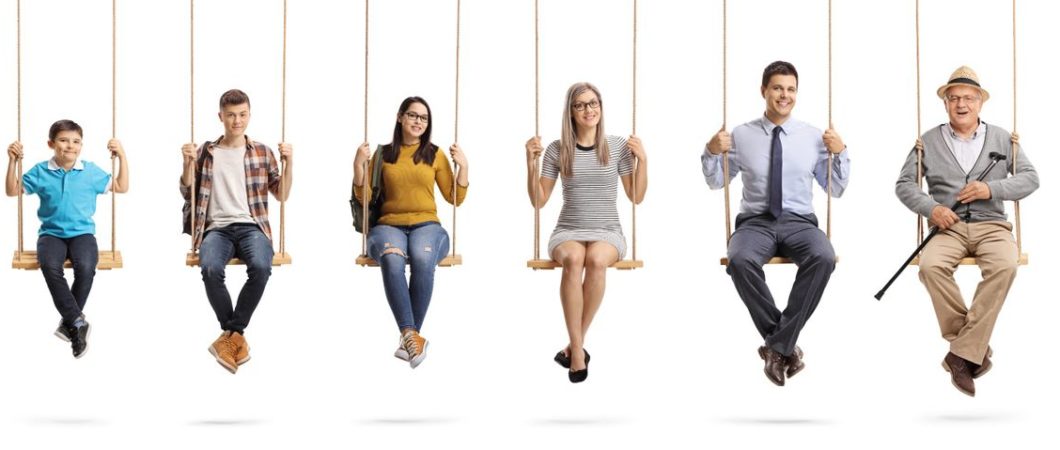 Me, Myself and The Weight of The World: A Generational Divide on Wellness
Me, Myself and The Weight of The World: A Generational Divide on Wellness
Picture this… you're sitting in your kitchen with your mom, complaining about everything you have to do in a day and your mom utters this… 
 "Well, when I was your age, Roberta…" 
 And there it goes, a series of statements from your parents claiming how easy "kids these days" have it. 
 I don't know about you but I don't remember them ever mentioning the high costs of University/College tuition, the pressure to have a college or high school diploma in order to make a decent living, all while having to work part-time hours on top of this. 
 If you're here reading this with me and need a quick escape from all of the stresses that come with being a young adult that are constantly unnoticed… you have come to the right place. 
 In an era where self-love and self-care are all the rage, society is oblivious to recognize any signs of concern. Listed are the first signs of mental and physical exhaustion to be aware of: 
 

Poor posture

Anxiety

 

Sleepless nights

 

Body aches

 

Depression

 
Wellness
 "Well-being is complex and multifaceted and defined not only by mental states but also by what gives rise to them" (Ryan, Richard and Huta 2009)  
 Late nights spent on homework, early mornings spent at work… it's only natural for us to think that there's absolutely no time in the world to dedicate to wellness. But think back to that opening conversation that began this blog. 
 We have all fallen victim to the constant complaints and negative energy we put out into the world…how much more enjoyable would life be if these constant complaints, were replaced with an hour a week to wellness. 
 So with this, I ask my readers to inhale inner peace, relaxation, and tranquillity as we begin to exhale all of our stresses away. 
The Massage Therapy Effect
Ever heard of the domino effect? 
Well think of some of the symptoms of physical and mental exhaustion and relate it to this metaphor. If you are in a constant state of mental chaos, physically, your body may suffer as well. 
With this, the first step in order to begin your journey of wellness is massage therapy. Some people go to a therapist, while others may go to a chiropractor. But what is better than treating your mind as well as your body, simultaneously.
Being a young adult is stressful, and this stress translates to unhealthy mental and physical lifestyles. No matter your age, life situation or status, massage therapy is the perfect way to unwind and put your stress at bay. 
So contrary to what your parents may say, Psychology Today (2018), states that the stress and anxiety that comes from long tests and long work hours make YOU the perfect candidate for these therapies. 
Work, school, and finances … these are issues that, unfortunately, we can't run away from. 
BUT… we can put more energy into improving our mental and physical health, rather than complaining about the overwhelming emotional, physical and mental struggles we face. 
Whether you need an ear to listen, a hand to heal, or just an hour of pure bliss. Massage therapy is your one-stop-shop for all of your needs. 
So, next time your mom starts her spiel on her youth-hood, ask her to book you a massage therapy session with Massage Experts because your wellness comes first. 
Works Cited
Ryan, Richard M., and 
Veronika
Huta
. "Wellness as healthy functioning or wellness as happiness: The importance of 
eudaimonic
 thinking (response to the 
Kashdan
 et al. and Waterman discussion)." 
The Journal of Positive Psychology
 4.3 (2009): 202-204.
https://www.psychologytoday.com/ca/blog/integrative-mental-health-care/201810/massage-therapy-anxiety-and-stress
Thank you for visiting the Feel Better Blog. Blogs and videos showcased within this page have been written by your local Massage Experts team members, who have made reasonable efforts to present accurate information. Massage Experts Franchising Ltd. and its affiliates cannot be responsible for any of the results experienced from following the information provided. This information is not medical advice and hence should be treated as being for "informational purposes only". Any statements or claims made on these blogs reflect the individual author's opinions and do not represent the specific views or policies of Massage Experts Franchising Ltd. and its affiliated locations. If you have any questions regarding your specific condition please book a visit with your local Massage Experts team or contact your family physician.