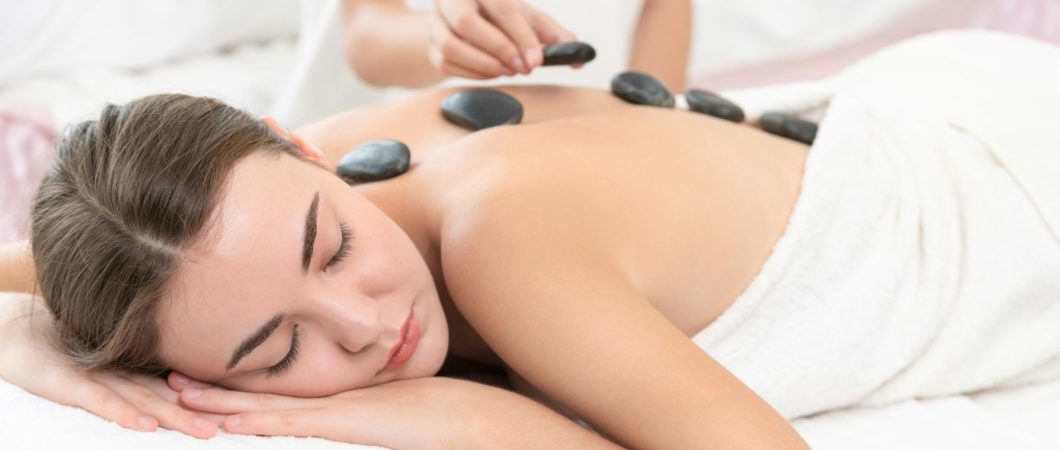 Hot Stone Massage: What Is It? How Can It Help You?
Hot Stone Massage: What Is It? How Can It Help You?
When you think about getting a massage, you usually think about a highly trained Registered Massage Therapist (RMT) using their hands to release knots and tensions in overused muscles. But there is another medium that can be used for massages: smooth, heated stones placed on your body. Hot Stone Massage offers so many therapeutic benefits.
If you are interested in learning more about the different ways you can give your body what it needs. Here is what you need to know.
How it works
The stones are usually basalt, which is rich in iron and retains heat. They are volcanic stones, worn smooth by river water or polished by hand and they range in size from large back stones to tiny stones for in between toes.
In general, the treatment consists of the therapist placing pre-heated stones on specific points along the back, legs, and between the toes. The heat warms and relaxes the muscles, and the RMT then places other stones in the palms of his or her hands and uses them to massage the body. A typical session ranges between 60 minutes when working on neck and shoulders, and 90 minutes for a full-body treatment.
How it can benefit you
The warmth and weight of the stones are relaxing and has many therapeutic benefits including:
Alleviation of aches and pains
Increased blood flow and improvement of poor circulation
Relief from joint pain, muscle tension, headache, sciatic pain, and even menstrual pain
Improved lymphatic circulation (your body's natural way to detox)
Better sleep, due to lowering cortisol levels with stress
Promotion of overall relaxation and a peaceful state of homeostasis
Is it safe? Is there anything to be concerned about?
Hot Stone Massage is completely safe. The RMT carefully checks the temperature of the stones using a thermometer and on their forearm.
There are a few possible after-effects to be aware of. Redness and increased circulation is completely normal and may last up to 12 hours. This is due to this being a heat treatment. Depending on your skin type the degree of redness or skin irritation will vary.
Hot Stone Massage promotes the release of toxins deep in your muscles, which may cause side effects such as dizziness, nausea, frequent urination, headaches or fatigue, for a few days after your treatment. By drinking plenty of water, these side effects can be alleviated. You should monitor how your body reacts to the treatment. If you find you are sensitive to heat, it is a good idea to avoid heat for 12-24 hours after treatment. Also during those first 24 hours, avoid heavy lifting or excessive exercise. Your body is detoxifying – give it the time and space it needs to relax and rest.
Is Hot Stone Massage therapy for you?
Our Registered Massage Therapists here at Massage Experts are highly trained in this safe and beneficial treatment. Warm your body head to toe this winter with the soothing heat treatment of a Hot Stone Massage. Book now for a chance to add some warmth to this winter season.
Thank you for visiting the Feel Better Blog. Blogs and videos showcased within this page have been written by your local Massage Experts team members, who have made reasonable efforts to present accurate information. Massage Experts Franchising Ltd. and its affiliates cannot be responsible for any of the results experienced from following the information provided. This information is not medical advice and hence should be treated as being for "informational purposes only". Any statements or claims made on these blogs reflect the individual author's opinions and do not represent the specific views or policies of Massage Experts Franchising Ltd. and its affiliated locations. If you have any questions regarding your specific condition please book a visit with your local Massage Experts team or contact your family physician.